ABC is right!
by Corey May, CEO The CommunicationsJournal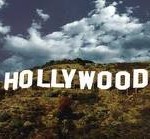 Was this a publicity stunt as they used to say?  We are all much too smart to be fooled by Hollywood in 2011!
C'mon now!  How can anyone be surprised that ABC refused to air the My Idiot Brother commercial?  Here's why according to the Hollywood Reporter.
The network is asking The Weinstein Company to make three cuts to the spot — a visual of an exchange what is assumed to be drugs; a visual of Paul Rudd's character using a juice box to depict urination; and various references to getting high and smoking.
ABC claims that it does not meet their long established standards of the network.  The point is very well taken; it doesn't meet any sound advertising standard, but the advertisement certainly makes the film look funny to the target audience.  You can watch the commercial under scrutiny here.
However, the point isn't that the commercial is overboard in the raunchy category, but rather did the producers and The Weinstein Company really think it would fly on major network?  Here is what I think the message is about media.
The media machine, the media moguls and the subordinates are very powerful when it comes to making the rules and breaking the rules.  Does anyone think that the Weinsteins would think that commercial would be put on the major networks?
Now in a publicity ploy, everyone has seen the commercial and regardless of the decision to actually see the film or not, the exposure has created brand awareness.  The other thing is that no one is going to fault the Weinsteins for an R movie or one that is raunchy, that is something that they produce all the time.  I think that the brothers probably laughed as they saw the publicity reign down on the company and the new movie.
Is this the classic case of when "bad publicity" is good?  If I had to write a student paper on the subject, I would call it that way!