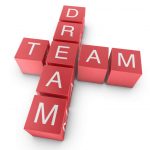 Finding the right entertainment attorney is not easy.  Even in the Entertainment Industry attorneys vary in speciality.  We have sorted this information for you.  If you are an Entertainmemnt Attorney who would like to be listed you may Contact Us.
Michael Donaldson – Mr. Donaldson is an expert in The Fair Use Doctrine.  He has been fighting for independant filmmakers for over 30 years.  His expertise and contribution to the field are evident from his biography.  He is currently with the firm Donaldson & Caluf.
Gordon Firemark – Mr. Firemark is an attorney who reaches out to the entertainmentn community.  You can subscribe to his website and receive free question and answer newsletters and podcasts that will help every person who considers themselve a media producer.