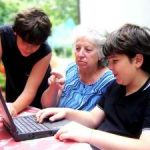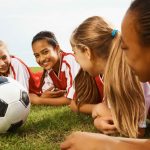 What is the Right to Privacy with regards to children and Communications Law?
With social media leading the bandwagon, what do you think?  First of all, social media is changing the right to privacy, which is not constitutionally guaranteed. Think of this scenario.  If you have your clients join you as a Facebook friend, is your client list proprietary information?  Maybe and maybe not say the courts, but it could infringe on you Non Competition Agreements if you expose clients on Facebook.
With the Fair Use Doctrine, now many media producers can gain access to what you have produced or reported for commentary and education.  Media producers and journalists have great access to what was once "private."
One of the most important aspects to consider when it comes to privacy is "Who is your audience?"  A solid assumption is that new media will collect data about someone, somewhere.  REad About the TOP TEN KIDS SHOWS
Privacy for Children – With advertising and social media comes responsibility especially to children and depending on the age of the children.  COPPA is the Children's Online Privacy Protection Act and it is enforced by the FTC (Federal Trade Commission).  The penalties may be huge for violators.
What level and method of attraction do you employ? Recently McDonalds was in hot water in California because a private consumer watchdog group decided that Happy Meals with toys were too enticing for the promotion of unhealthy food.  Who one the battle?  Put it like this, it is a battle that no company really wants to deal with!  McDonalds has all the bells and whistles to deal with it.  Do you?
Your Venders and Advertisers – Do you know what you sponsors are promoting.  Recently Taco Bell pulled out of the cable show Skins, a show displaying teenage promiscuity and what happened next was a landslide pullout of advertisers on the network.
Do You Have Parent Control In Place? There are many ways to place parent controls in place.  There are common sense practical steps and software controls that can show you are the responsible entity,
Mobile versus Internet Applications – We all know how easy it is to push accept on a text or application on a cell phone and the bill goes instantly to your provider.  Fox News recently reported about a 5-year old boy who downloaded $3,000 worth of games, videos and movies on his mom's cell phone while sitting in the back seat.  Was the parent irresponsible?  No said the court, the advertiser and application should have displayed controls that put the brakes on the downloading.
When It comes to privacy and child related-risks it is likely that the "inviter or host" is more responsible that the "invitee" in this case, kids.