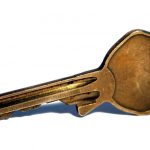 The process of editing is the single most significant factor to wether a project is a bad project, a good project or a great project!
The process of editing involves any combination of the following:  preparation for publishing, print , boradcast or render for viewing, amending and polishing a project at a certain point, correting, check or tidying up, revising, altering, reworking and recreating.
Ultimately the goal of the editor is to make the project "better."
Writing – Do you need a writing coach or editor?  Here are some of things are writers are credited for writing.
Novels
Non-Fiction
Thesis Papers
Screenplays
Internet Articles
Trademark Administration
Documentaries
Business Plans
Graphics – If you need graphics created or edited, here are some of the things we have edited.
Company Videos
Film
Documentaries
Brochures
Commercials for TV and Internet
Business Exhibits
Digital Legal Exhits