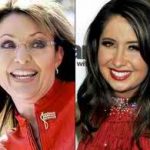 Did Sarah Palin botch her Trademark Application?
Last month it was reported that Sarah and Bristol Palin were rejected on their trademark applications because they did not sign the application.   An applicant may sign electronically or by attorney by checking a box and filling in the box /name/ and the date and relationship of signature.  It is likely that the box was not checked properly.  Is the trademark botched?  No…
When you see the ads that say "Palin " has been rejected, it is misleading because she is now given the opportunity to resubmit called "Office Action."  After she resubmits the application will be analyzed for other components of trademark qualification.  Here are a few of the components when filing a trademark.
Sarah and Bristol will be given another bite at the apple, just like everyone else.
Trademark search for infringement
Use of goods and services in commerce
Proper description of the mark
Publication of the Mark in the Federal Trade Register
Further Renewal Fees
Remember that the trademark vests in Common Law and first to use and this means "commerce."  The attached proof of Statement of Use must match the classes of good described.
Filing a trademark is tricky and you have to be precise.  If you are not using your mark in commerce, you can file an Intent to Use and that gives you 9 months to use it or it is abandoned.
So Bristol Palin is tradmarking her name?  She has a "tell all" book deal with William Morrow and HarperCollins for "Not Afraid of Life."  It is going to tell a lot about how the public evaluates the word "celebrity."