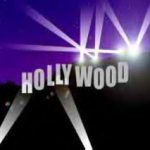 According to the MPAA (Motion Picture Association of America) the Global Box Office Hit a Record High of $29.9 Billion in 2010.  At the turn of the century, 2000 the revenue was $7.48 billion.
If you are in the entertainnment industry you need to  be an informed artist regardless of the hat you wear.
Attorneys, actors, directors, producers and financial exectives can beneift by always being informed and aware.
There is no doubt that there is room to grow in the industry and with the industry if you can find your talented role in the business; this means at all levels of artistry and business.
The Communications Journal offers a variety of articles for business and artist support in communications, production, writing, graphics and the business of media.
The domestic box office was $10.6B, an increase of 7.6% from 2009
The number of ticket sales in the US and Canada declined 5% to the 2008 level of 1.34 billion (likely due to increased outlets for viewership)
The percentage of people who go to see movies was up 3% from 2009
Frequent movie goers make up 50% of the ticket revenue, about 35 million
There are 150,000 screens worldwide
3,548 is about as many theaters as you can get domestic
One in three people have seen a 3D movie
The domestic box office has grown four of the past five years
One quarter of all screens are digital
60% of the digital screens are 3D capable
The Asian Pacific territories grew the most at 21% (with China) and generated 7.7 billion in sales
China makes up 40% of the Asian territory film market
Productions on major films are down 12% from 558 to 633
Twenty 3D films were released in 2010
Ticket sales for a 3D movie averaged $3.50 more than other films
The top grossing distributor from 1995 to 2011 was Warner Bros. with 484 movies, 14.33 % of the market share and a total gross of 25.7 billion
Second distributor was Walt Disney just a tad behind and Sony slightly trailing (1995 – 2011)
The top grossing genre from 1995 to 2011 was Comedy with 1.631 movies with 24.10% of the market share (1995 – 2011)
Second was Adventure with 19.53% and 464 movies (1995 – 2011)
2,847 dramas were filmed but the average gross was half of comedy
Intellectual Property from 1995 – 2011 49.38% were based on original screenplays
The top grossing film of all times was Avatar with $760,507, 625
Avatar sold 10,156,458 DVDs, for 2010 following were Toy Story 3, The Twilight Sage:  New Moon, the Blind Side, The Twilight Saga: Eclipse
Toy Story 3 was the top grossing film of 2010 with $414,984, 497